The Norwegian Environmental Protection Association (NMF) demands that the authorities reject the application from Sunnhordland Naturgass (SNG)
By: Jan-Hugo Holten
In NMF's consultation opinion on SNG's consent application, NMF demands that the agency reject the application. The reason is that the application is very deficient in research and information that is critical to health and the environment in the area applied for.
NMF has previously committed itself to the construction of a biogas plant in Grunnavågen Sagvåg in Stord municipality and at the time contributed to SNG moving away from this location. At that time, consideration for health and the environment became important premises.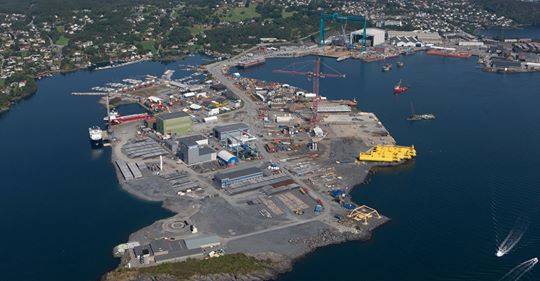 Eldøyane is a heavily congested industrial area located close to buildings. The industry consists, among other things, of cutting/demolishing oil installations, shipyards and an extensive base business in addition to other suppliers of oil and gas.
NMF is basically positive about the production and use of biogas as long as the developer is serious and delivers safe and good solutions that the environment can live side by side with.
NMF has always disagreed with SNG's strategy on location and believes that SNG should have looked at other locations early to avoid conflict.
Greater environmental impact from Kvaerner challenges
Kvaerner Stord, then at its demolition department, has had deviations from the authorities on emissions pointed out in recent years and in this area is causing an even greater burden than what was applied for. (Attachments)
NMF believes that the tolerance limit on Eldøyane has been reached and that the area cannot be developed further out of consideration for neighbors and the total environmental burden of emissions to air, sea and land.
Reference:
Stord24: The Norwegian Environment Agency takes the PFAS discharge at Kværner Stord very seriously