Caption: The award was presented by Anders Løberg, case manager U-864.
On 22 May 2020, the Norwegian Environmental Protection Association presented the Torpedo Prize to Gunn Berit Wiik, a journalist in the local newspaper The streak. The Torpedo Prize is an award for targeted factual journalism, and was awarded this year for the very first time. The torpedo is a copy of the torpedo that sank U-864 in 1945.
The streak has covered the case of the mercury submarine since it was found in 2003. Gunn Berit Wiik is the journalist who has worked best and longest on the case, for 17 years, and is considered the newspaper's submarine expert.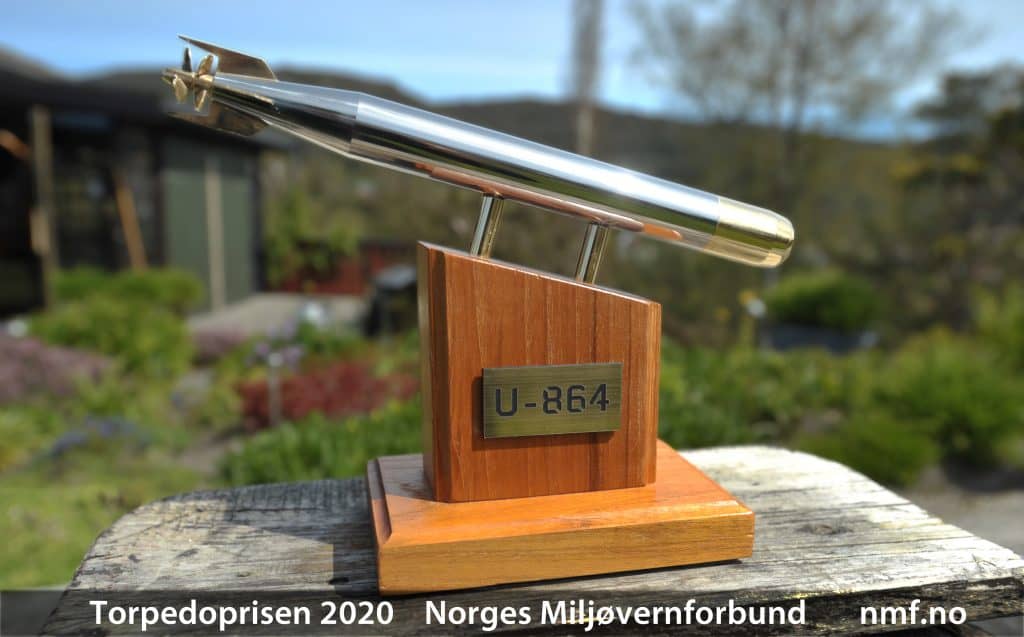 The Norwegian Environmental Protection Association will premiere Strilen, a local newspaper that has taken the mercury submarine seriously all along, and followed up with good and factual information. This is an example of how a small local newspaper is often much better than the big media, which have been asleep for 17 years. NRK and Bergens Tidende have covered the case sporadically, and the Oslo press has been totally absent when it matters most.
We believe that it is important to have a diversity of media, and the local press is important for local issues, which are also raised nationally. It is important that people support the local media, important pieces in a well-functioning democracy.
Strilen and Gunn Berit Wiik have been on the ball all along, and are still keeping a critical eye on the mercury scandal outside Fedje. We call this breakthrough environmental journalism, or torpedo journalism, says Kurt Oddekalv, head of the Norwegian Environmental Protection Association.
It is important that the press now follow up on the case, so that politicians with power and authority do not rest, and that they find the best solution for the mercury submarine with the life-threatening cargo.
We support this form of torpedo business, says Kurt Oddekalv, who is proud to be able to give this award to Gunn Berit Wiik in The streak.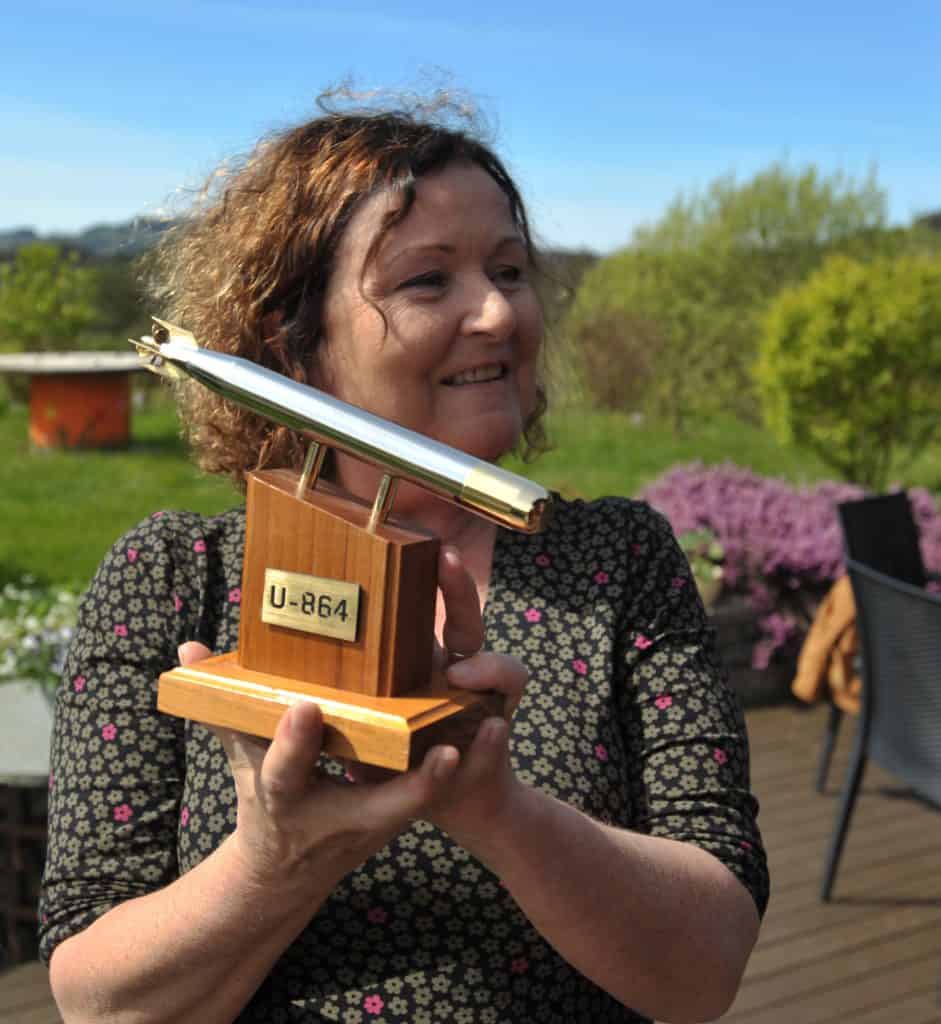 Unfortunately, Skup has been awarded for sloppy journalism, and has been undermined as a seal of quality. The torpedo prize hangs high, and is only awarded once, says Oddekalv.
Colleagues and friends thought that it was definitely time for this attention, after all the fuss about U-864, and this will be given a place of honor in my office, says Gunn Berit Wiik, clearly moved and proud of the Torpedo Prize.